Bespoke Kitchens Norwich
Kitchens to suit any budget
Handcrafting beautiful kitchens in our very own workshop
Is your kitchen fit for purpose or does cooking wholesome meals for your family feel like a chore because of a poor kitchen design?
Would you like to discuss a redesign with a Norwich company specialising in bespoke kitchens?
To request a quote for a bespoke kitchen designed in partnership with Hydes Furniture, call 01508 481888 or email [email protected].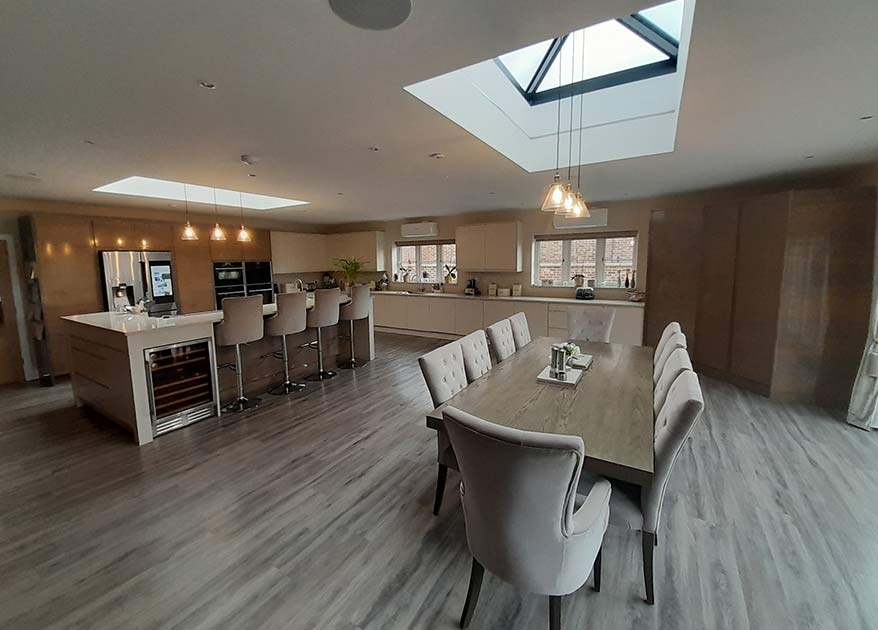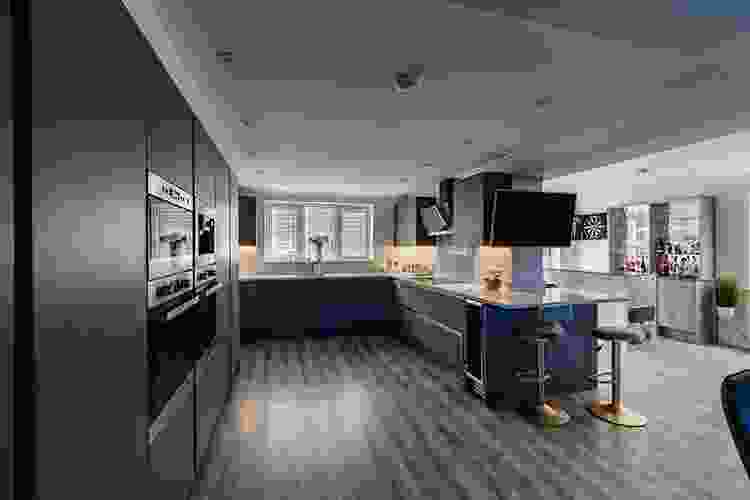 The heart of your home
The kitchen is the most important room in the home. It is a place for dining and entertaining, relaxing and unwinding, as well as a place to socialise with family and friends. It should be a space in which you feel completely relaxed and at ease. If this is not the case, then we can help change that.
At Hydes Furniture, our forte lies in the design, handcrafting and installation of beautiful, bespoke kitchens for our customers in Norwich and the surrounding areas. Each kitchen is carefully handmade by our team of highly skilled and experienced craftsmen in our very own Norfolk workshop.
Developing Your Ideas
Many of our customers come to us with a clear vision of what their ideal kitchen will look like, but for others, designing a kitchen from scratch can seem a daunting and perhaps, overwhelming, prospect.
However, the benefits of a unique kitchen are vast and so we would encourage you to push your reservations to one side and embark on your journey with us.
You can rest assured that we will be on hand to offer as much support and guidance as you require in order to help you create the perfect kitchen.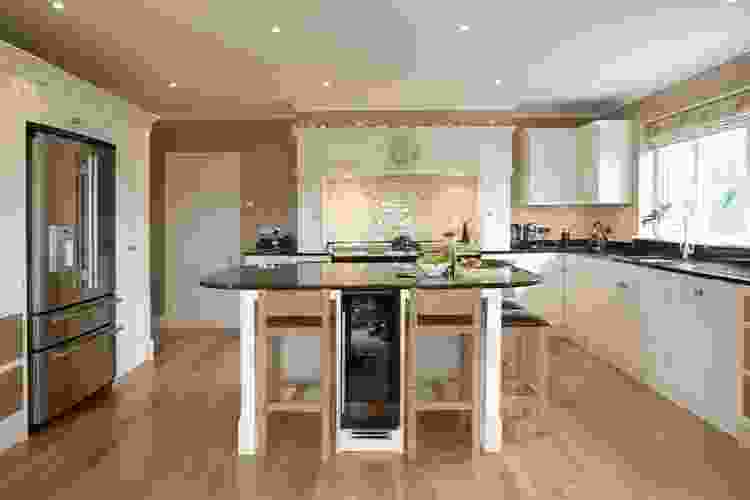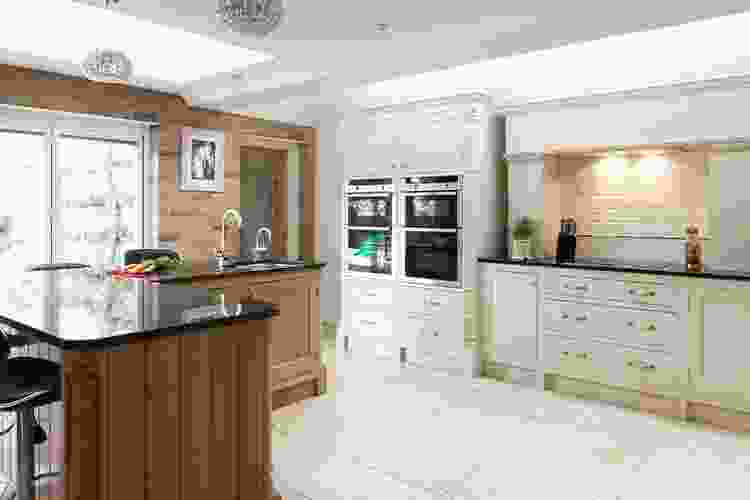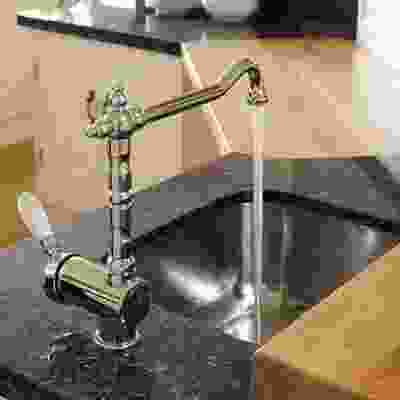 We absolutely love our new kitchen, Neil and Scott were amazing from the initial first meeting right through to the end.
We understand that no two homes are the same and therefore, no two kitchens should be the same either
Whether you are looking for a traditional kitchen that complements the original features of your property, or a modern kitchen offering many contemporary features, we will work with you to develop the kitchen of your dreams.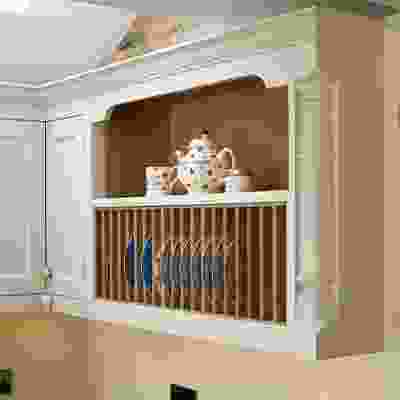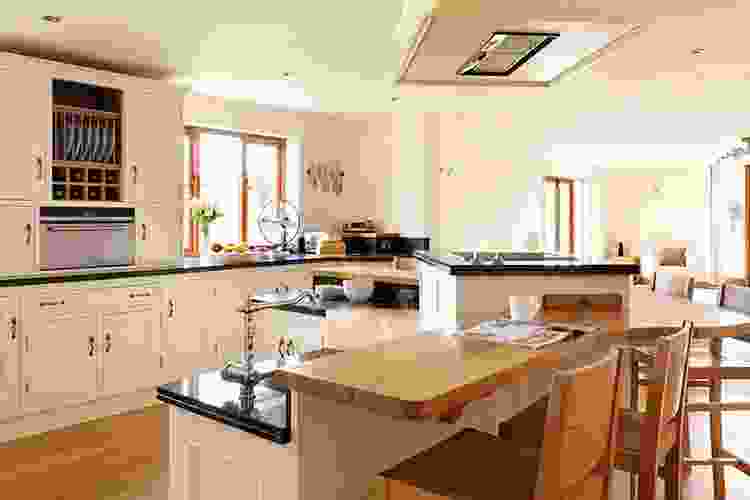 Fitted Cabinets & Appliances
All cabinets, all appliances and all work surfaces are carefully positioned to ensure that cooking in your kitchen will never feel like a chore again.
Designing a new kitchen does not just stop at the cabinets, worktops and appliances.
We are able to offer a full redesign package which includes adding those all-important finishing touches to your room.
Skilled Craftsmen
Our team of tradesmen are highly experienced in their chosen fields and work seamlessly together to ensure each and every kitchen project progresses within the agreed budget and timescales.
We truly value the importance of customer care and only use high-quality, hardwood timber from sustainable sources, so you can look forward to enjoying your new kitchen for many years to come.
Family Run
Established In 1999
Hydes Furniture is a family-run business that has been designing and installing bespoke kitchens in Norwich since 1999.
For over 24 years, we have been helping homeowners like you to transform their kitchen into a fully functional space that is completely fit for purpose.
If you would like to discover our bespoke kitchens service in Norwich, please get in touch with our friendly team today by calling 01508 481888.
See All Projects