Handmade Beside Table
A bespoke piece of furniture for the bedroom
Bedroom furniture to match your style
At Hydes Furniture, we specialise in designing and handcrafting beautiful pieces of furniture for any style of bedroom.
Each piece is handmade by our skilled team of craftsmen in our very own Norfolk workshop, using the finest materials and handcrafting techniques.
If you would like to receive a quotation for a handmade beside table, please give us a call today on 01508 481888.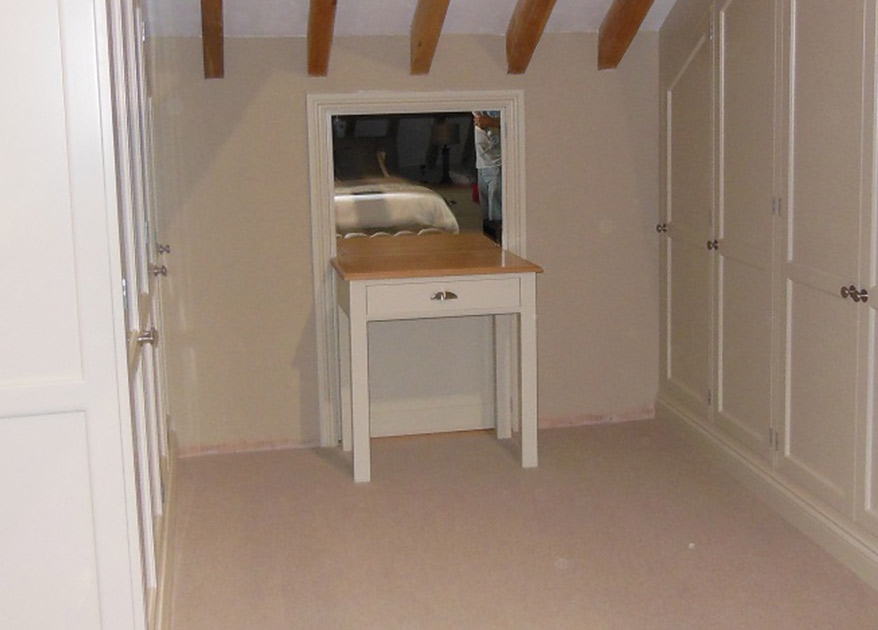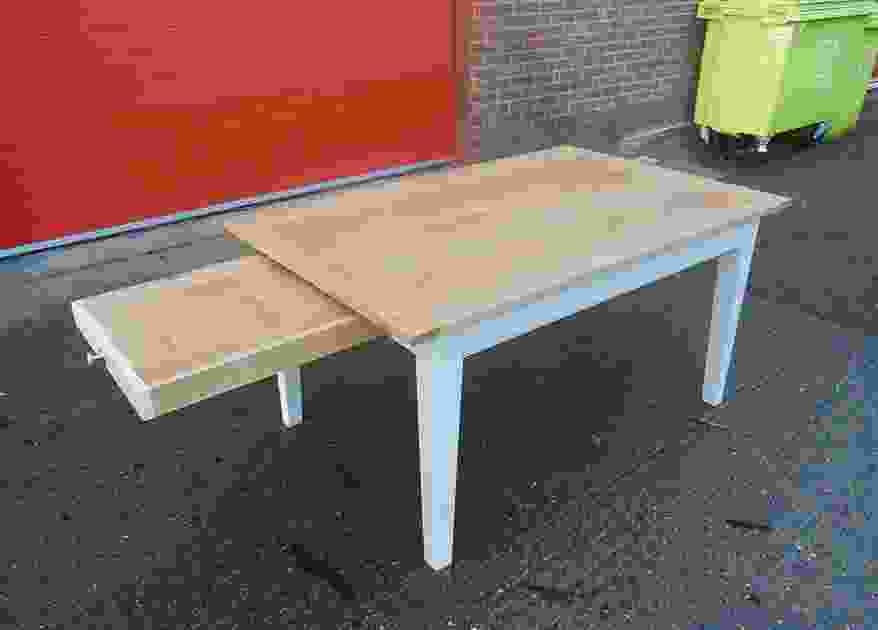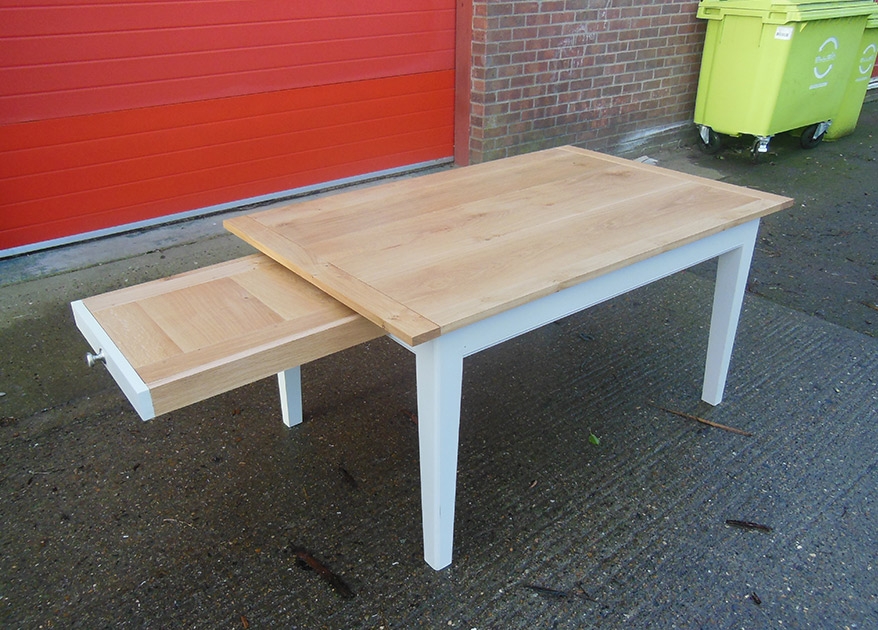 Made In Partnership With You
A handmade bedside table can really add to the look and feel of your bedroom, making it a more comfortable space in which you can relax and unwind.
Whether you opt for a table on just one side of the bed or both, you can look forward to having a place to store your phone, a good book and any other items you would like to have easy access to at night.
What's more, placing a lamp on your handmade bedside table will make switching off after a busy day so much easier, as you won't even have to get out of bed to turn off the light!
Some Of What We Can Do
We primarily make our furniture using oak, maple and solid timbers, but can work with other types of wood if desired.
We can spray paint finish, hand paint finish and even colour match to your existing furniture to create harmony within the bedroom.
Of course, we understand that no two bedrooms are the same and so we will work closely with you to ensure that your finished piece of furniture meet all your expectations and more.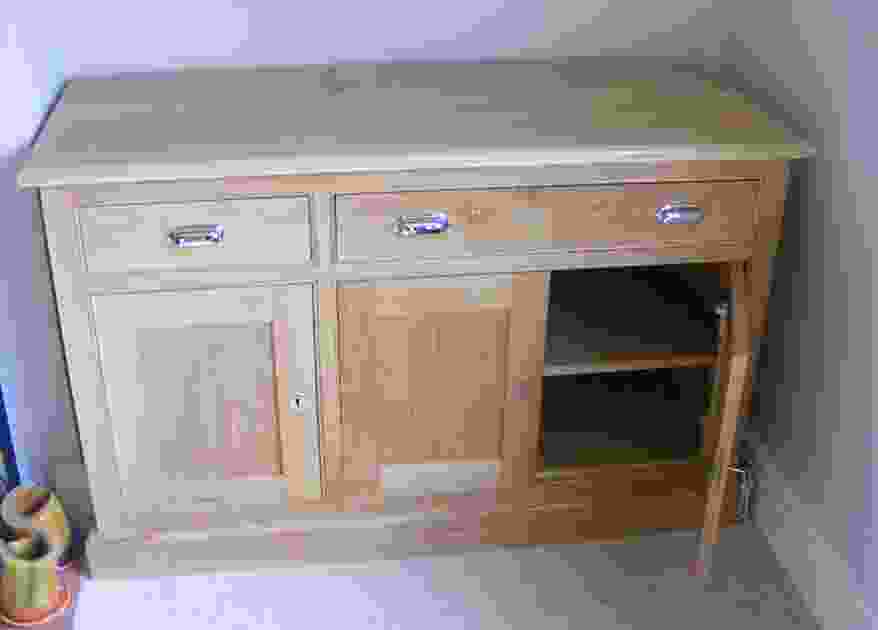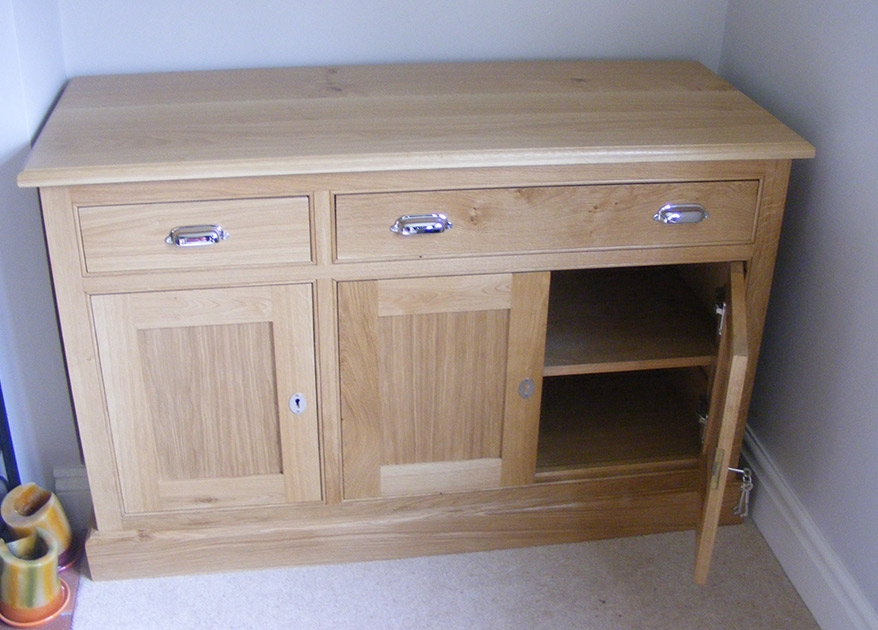 Handcrafted in our own workshop
Regardless of whether you have a complete or partial vision of how you wish for your bedside table to look, our designers will develop your idea into a piece of furniture you will be proud to place in your home.
We are extremely knowledgeable when it comes to handmade furniture and will be on hand to guide you as you come up with your final design specification.
Family Run
Hydes Furniture is a family-run business that has been established in Norwich since 1999.
For 24 years, we have been helping our customers turn their bedrooms into comfortable sanctuaries that reflect their own individual styles, tastes and needs. We value the importance of delivering exceptional customer care and always take a personal approach to our work.
Affordable
Many believe that handmade furniture is not something that they can afford, but we can design your handmade beside table from materials that are within your budget.
When you opt to buy from us, you can rest assured that you will have a great level of flexibility and choice.
More Than Just Individual Pieces
We do much more than just bedside tables, we can make anything ranging from a small chair to a full kitchen design and install.
See All Projects