Handleless Kitchen

The client wished for a minimalistic design that would give the room a much more open feel. Together, we came up with this handleless kitchen, incorporating contemporary cabinets in a stunning matt grey, a black Gola rail system, solid quartz worktops, a large walk-in pantry and a wide selection of appliances.
The purpose of a Gola rail system is to make a kitchen completely handleless. By fitting a Gola rail to the top or bottom of the cabinet doors and drawers, these units can be opened without any handles. Gola rails can be supplied in a range of colours to harmonise with your chosen colour scheme.
Our standard colour range consists of black, brass, copper and stainless steel, but we can also spray paint the rails in any colour of your choice, offering complete flexibility.
Request A Quote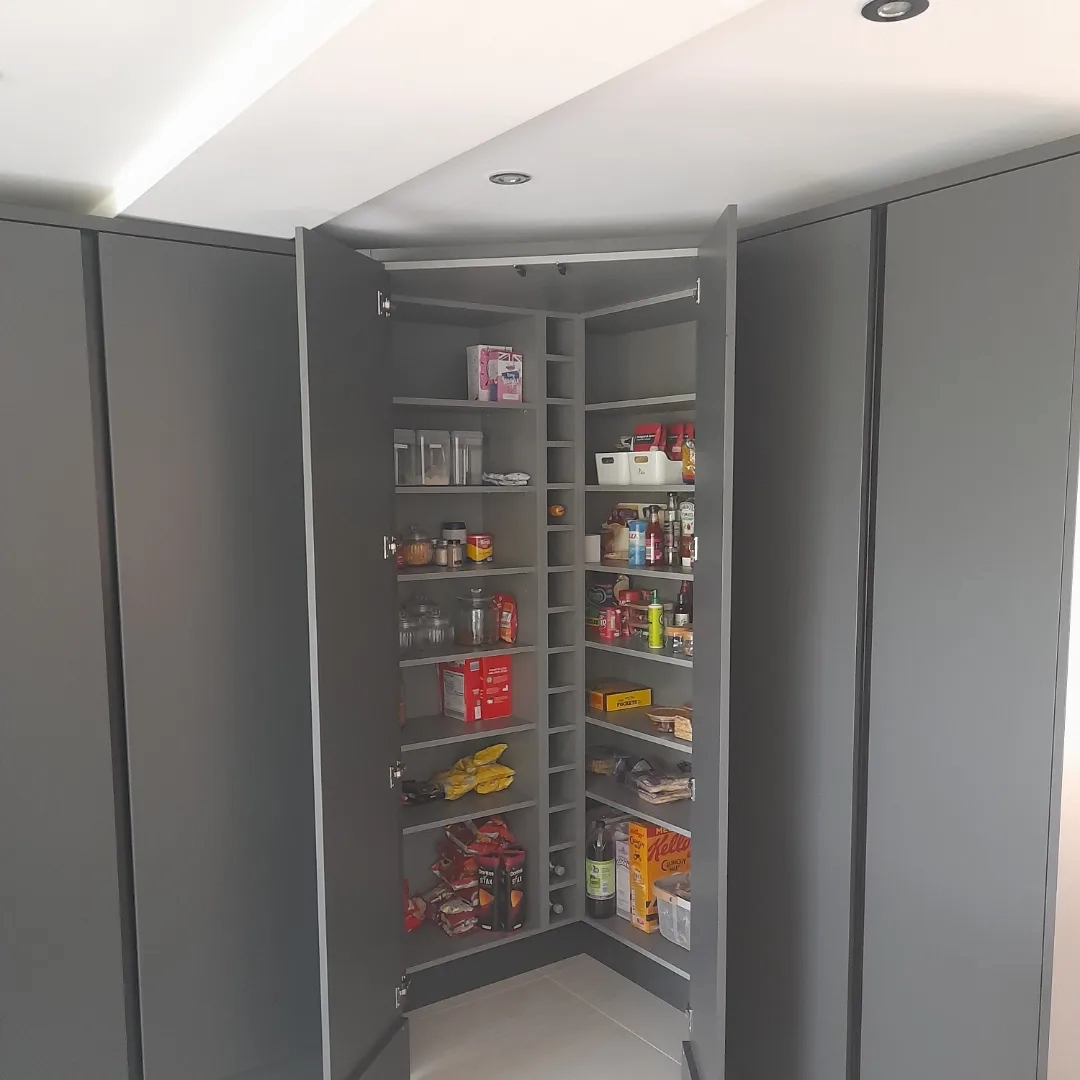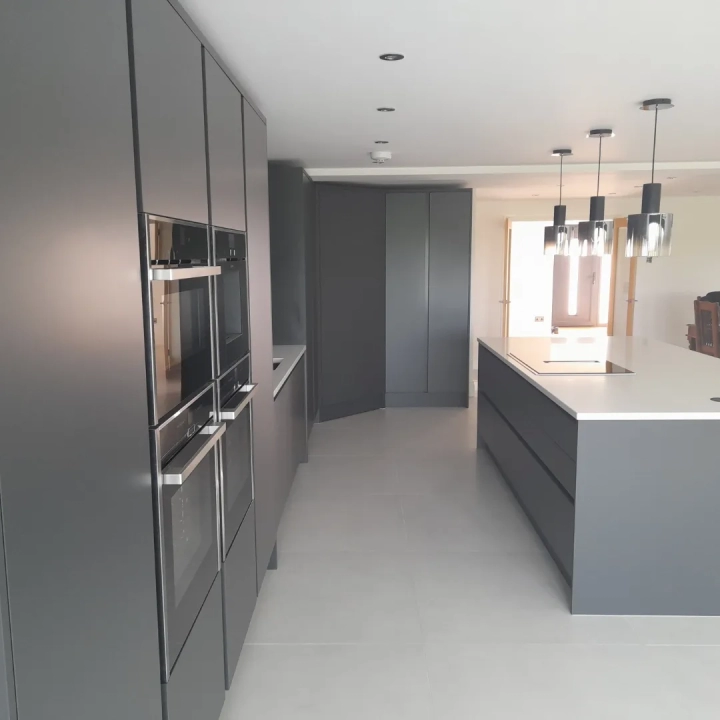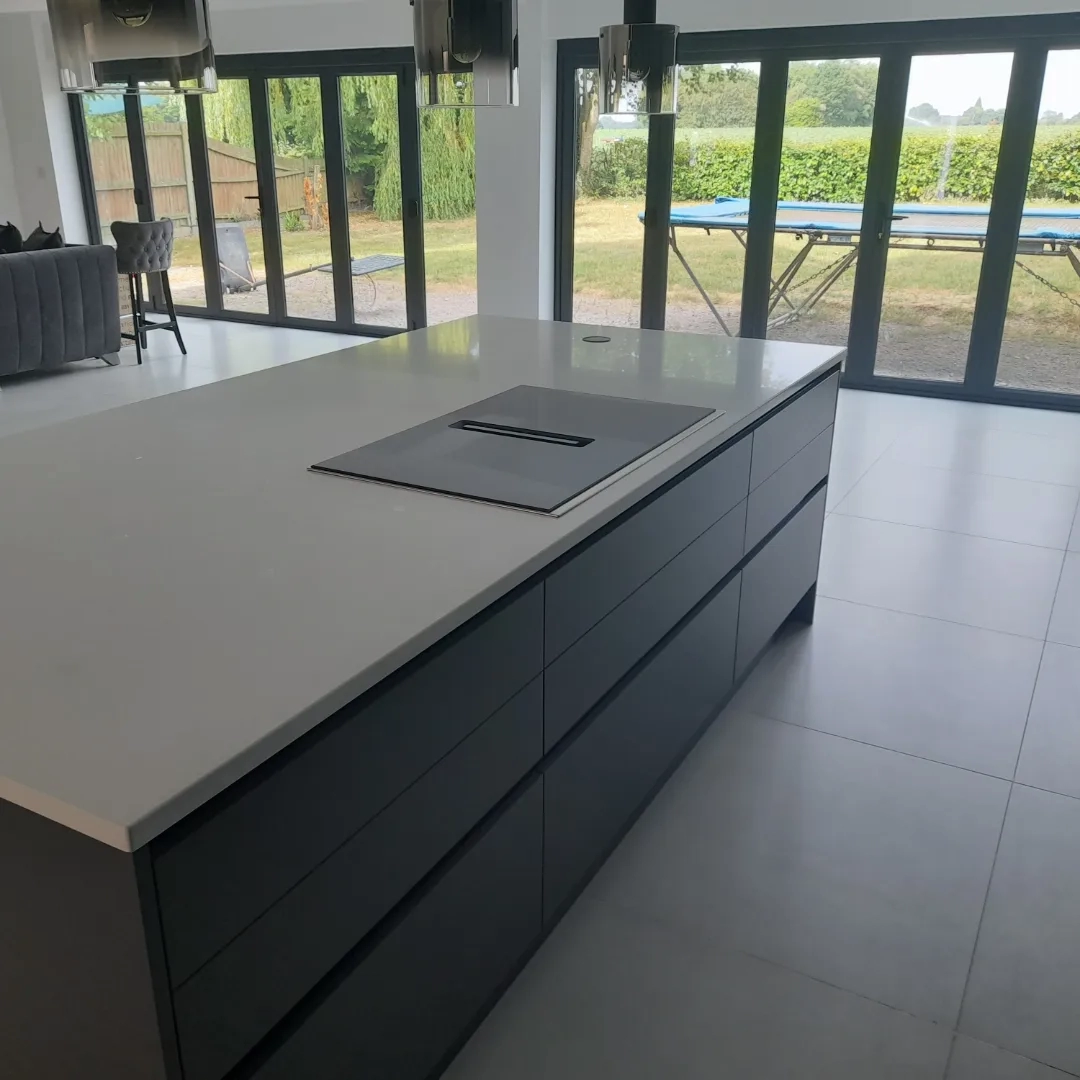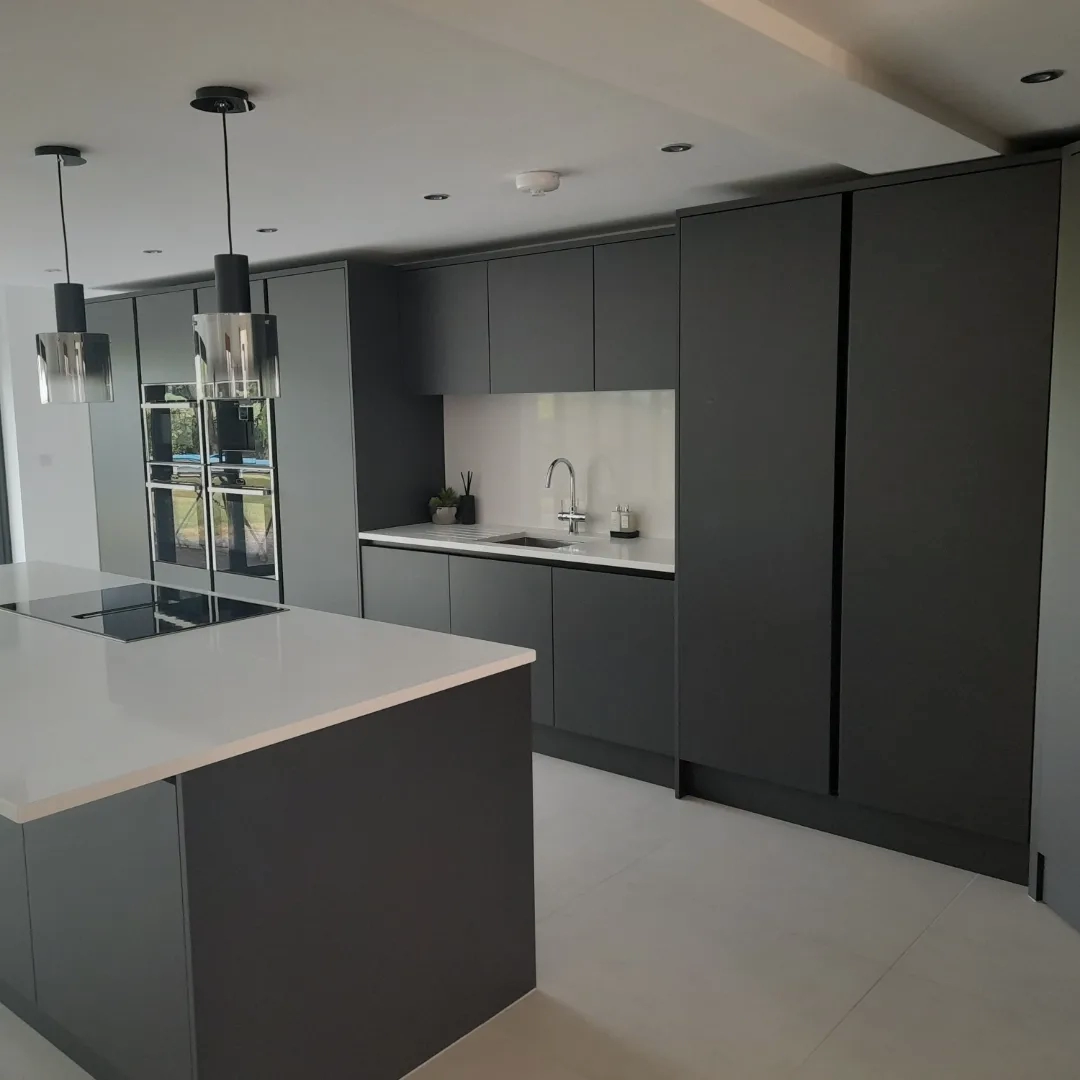 Superior Finish
For this particular kitchen, the client opted for black rails as this colour blended beautifully with the matt grey cabinetry.
The worktops and upstands were made using a solid quartz called "Silestone Pearl Jasmine". This particular quartz has the appearance of white limestone with subtle grey veins running through it.
It offers a superior finish and complements many styles of kitchen, both modern and traditional.
Maximising Space
In keeping with the look and feel of the rest of the room and to maximise space, we installed a large, walk-in pantry to give the client plenty of storage.
This bespoke kitchen boasts 2 ovens, 1 self-extracting hob, 1 microwave, 2 dishwashers and 1 coffee machine, meeting all the client's needs and more.
7 Week Turnaround
Within the space of just 4 weeks, we had handcrafted all the units in our very own workshop and the installation process took a further 3 weeks.
All-in-all, this kitchen took 7 weeks to manufacture and install, from start to finish.
Get In touch
If you would like to design your own bespoke kitchen and fully utilise the space you have available, then please get in touch with the team today on 01508 481888.