A 'Light and Airy' Kitchen
Are you seeking a kitchen that offers timeless elegance, is bright and uplifting and makes the space feel bigger than it actually is?
A colour scheme that incorporates shades of whites and other neutral colours is one that will appeal to many. This is because light colours open up a room and can be paired with décor in any colour, allowing homeowners to dress up or dress down their kitchen as much as they wish.
Here, we have a beautiful example of a 'light and airy' kitchen that oozes character and style. For this bespoke kitchen, the client chose smoky, matt white grained cabinetry, with shaker style doors that boast wide rails, and the doors were handcrafted in a 22mm thickness to give a strong and sturdy finish.
The client then carefully selected satin chrome brassware, adding an additional layer of elegance to the overall design.
Request A Quote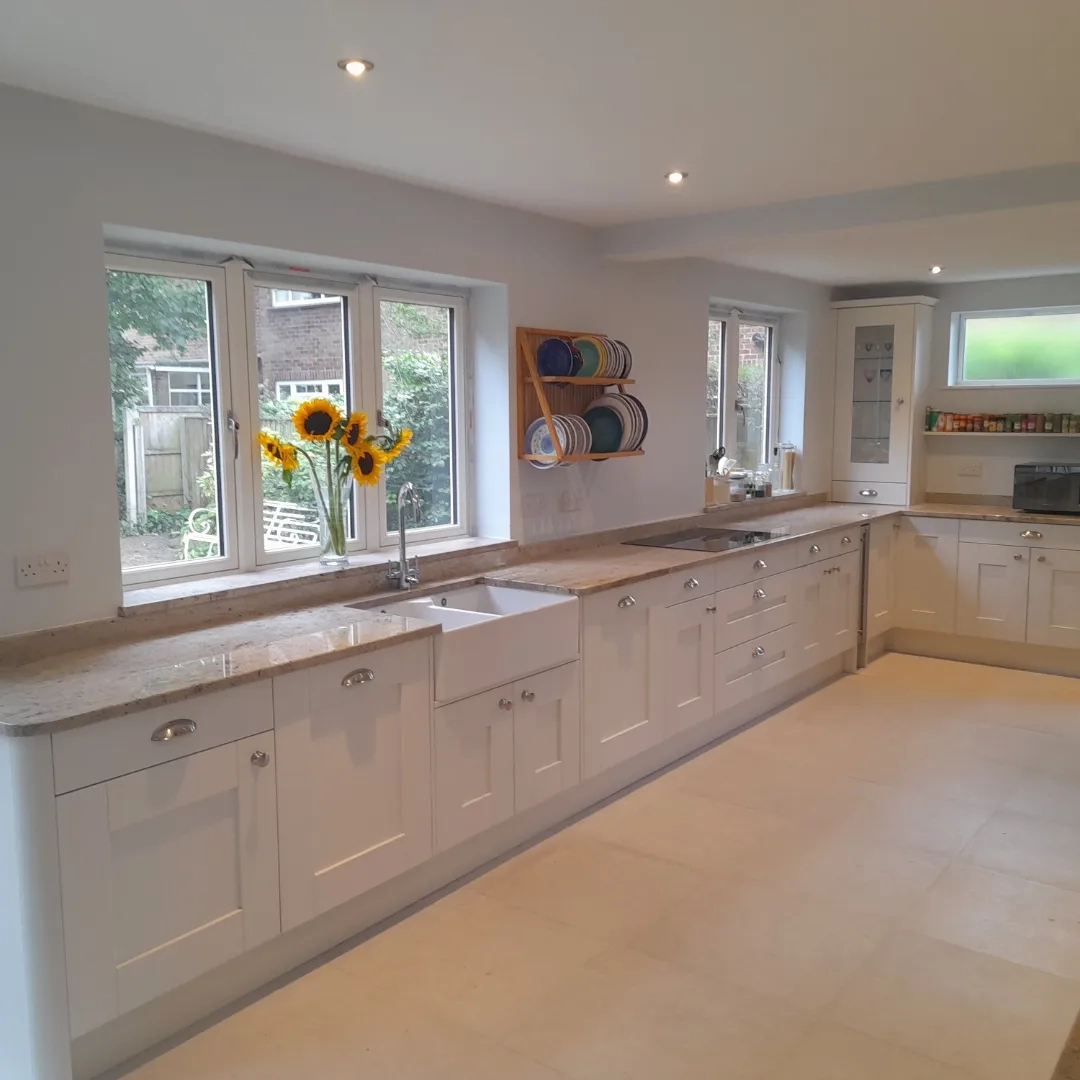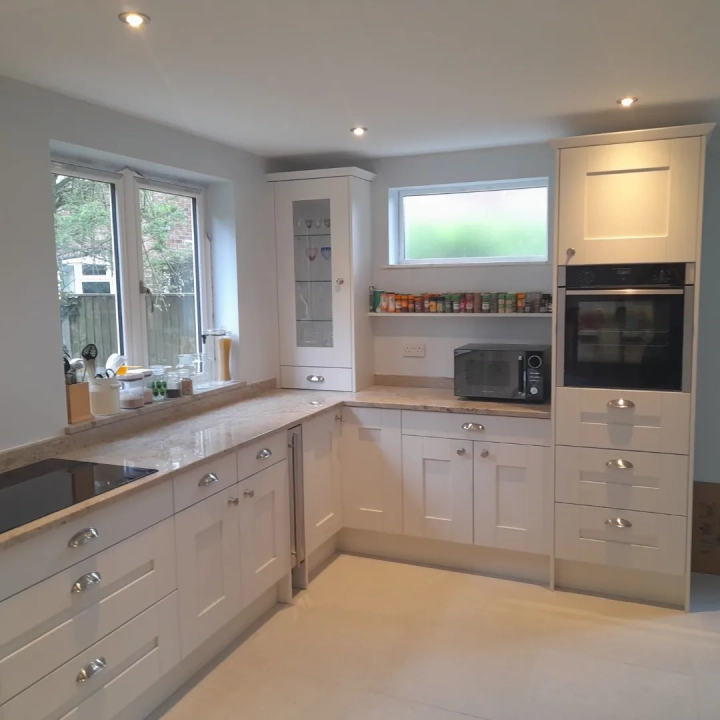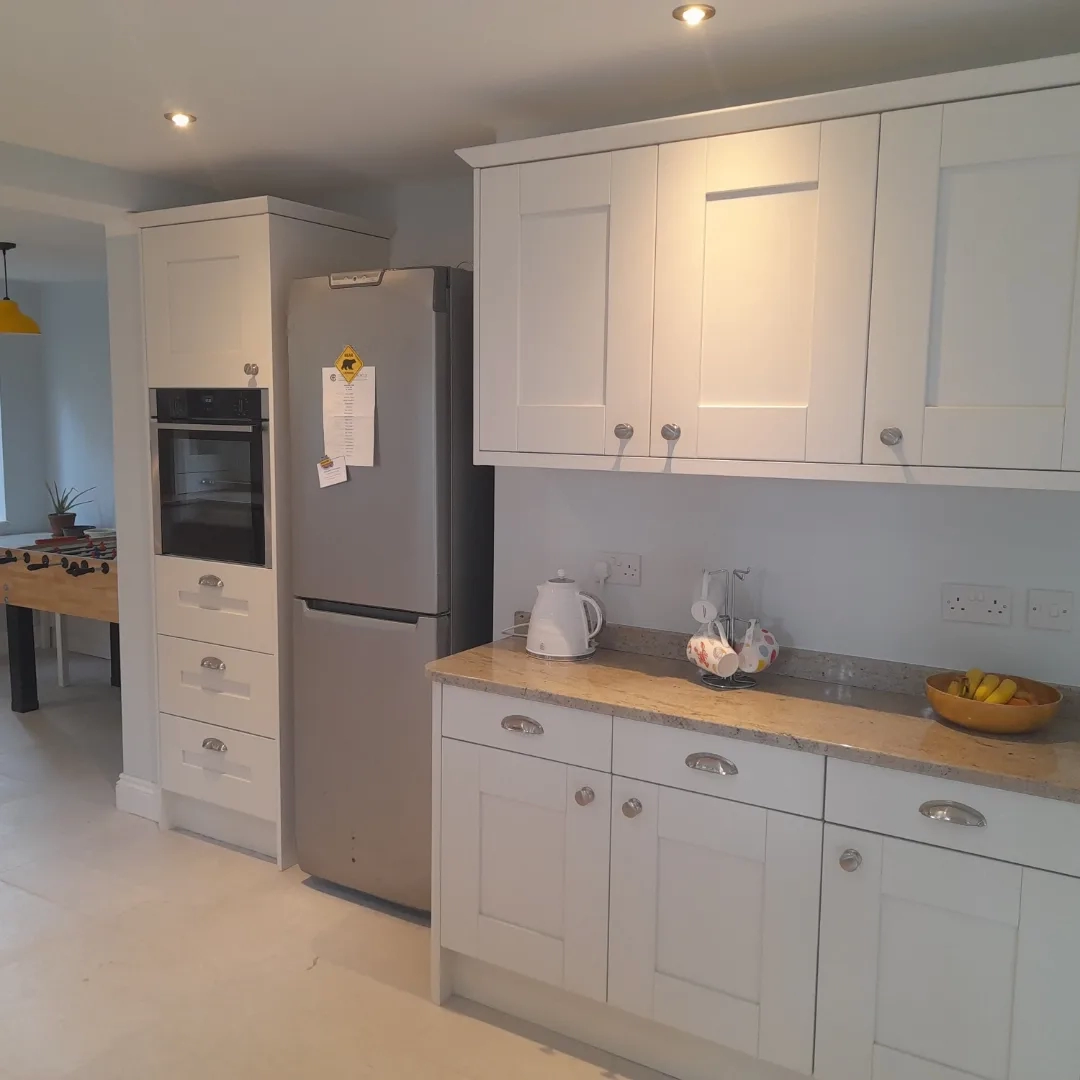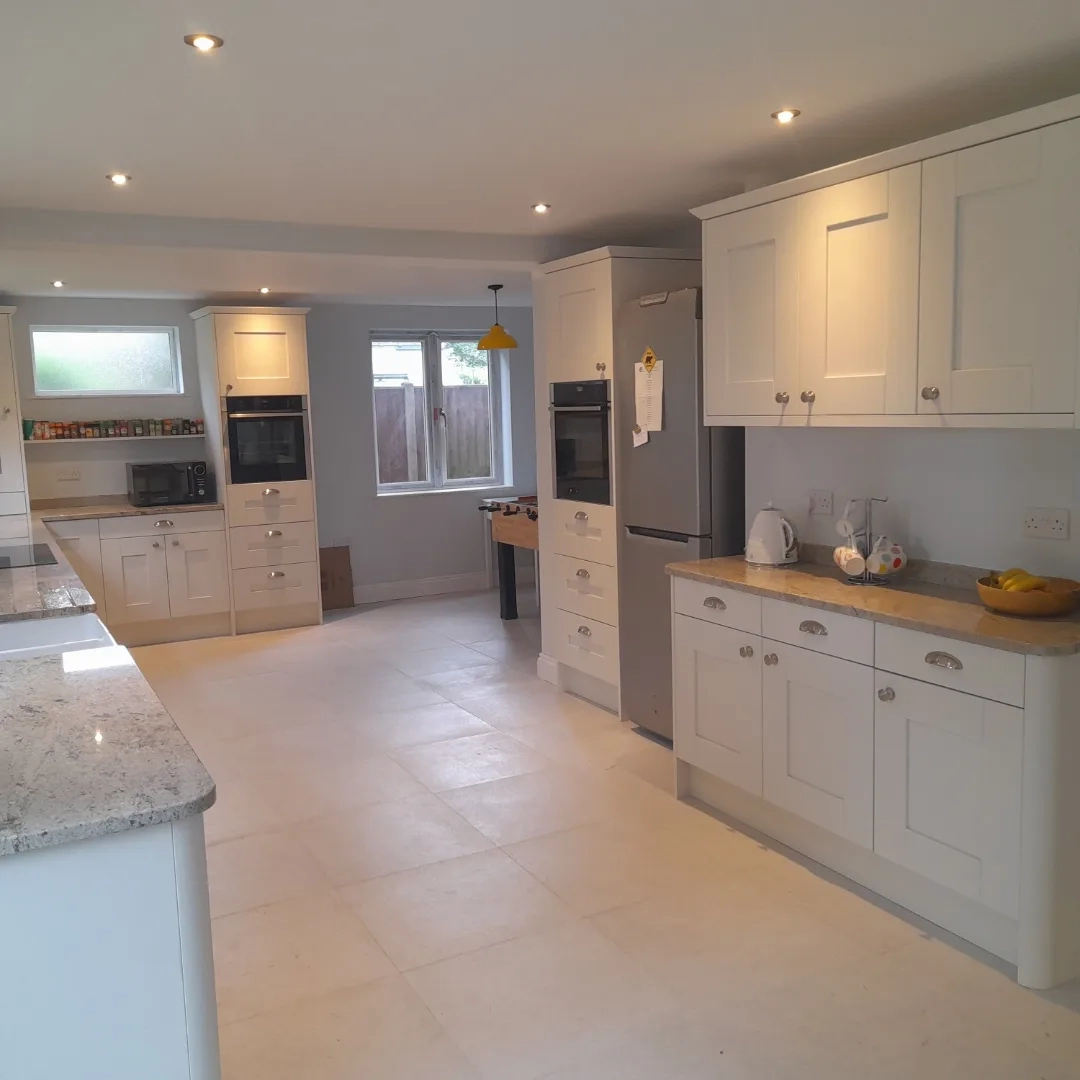 Quartz
A stunning 30mm quartz product was used for the worktops and upstands, giving this kitchen a more luxurious feel.
The cream and grey flecks running through the quartz harmonised perfectly with the smoky white cabinetry and the overall colour scheme chosen for the room.
Open Plan
Making use of all the available space was extremely important to the client, as was the desire to achieve a particular look.
The client had a very clear vision in their mind of their ideal kitchen and we are pleased to say that our designers and wider team rose to the occasion.
Handmade
As each piece is carefully handcrafted by our skilled team of craftsmen in our very own workshop, we were able to deliver on the full brief given.
The worktops and cabinets were finished with rounded edges and we even incorporated tall housing for the oven, leaving enough space for two chefs to work alongside each other.
Get In touch
If you would like to set our highly skilled and experienced craftsmen to work, then please give the team a call today on 01508 481888 and arrange an appointment with our in-house kitchen designer.