Small Kitchen Design

The client was seeking a new kitchen that would be able to incorporate a number of specific features, despite the smaller size of the room. We quickly set to work in designing a kitchen that would not only be fit for purpose, but complement this small cottage perfectly.
The worktop chosen is a solid granite in a beautiful, natural grain. It boasts some very unique qualities – the darker colours running through it create an array of patterns that really stand out from the base colour.
The cabinetry has a real cottage feel to it and was in keeping with the original style of the property. The cupboards and drawers were fitted with handles and knobs in a stunning pewter finish, creating a sense of perfect harmony.
Request A Quote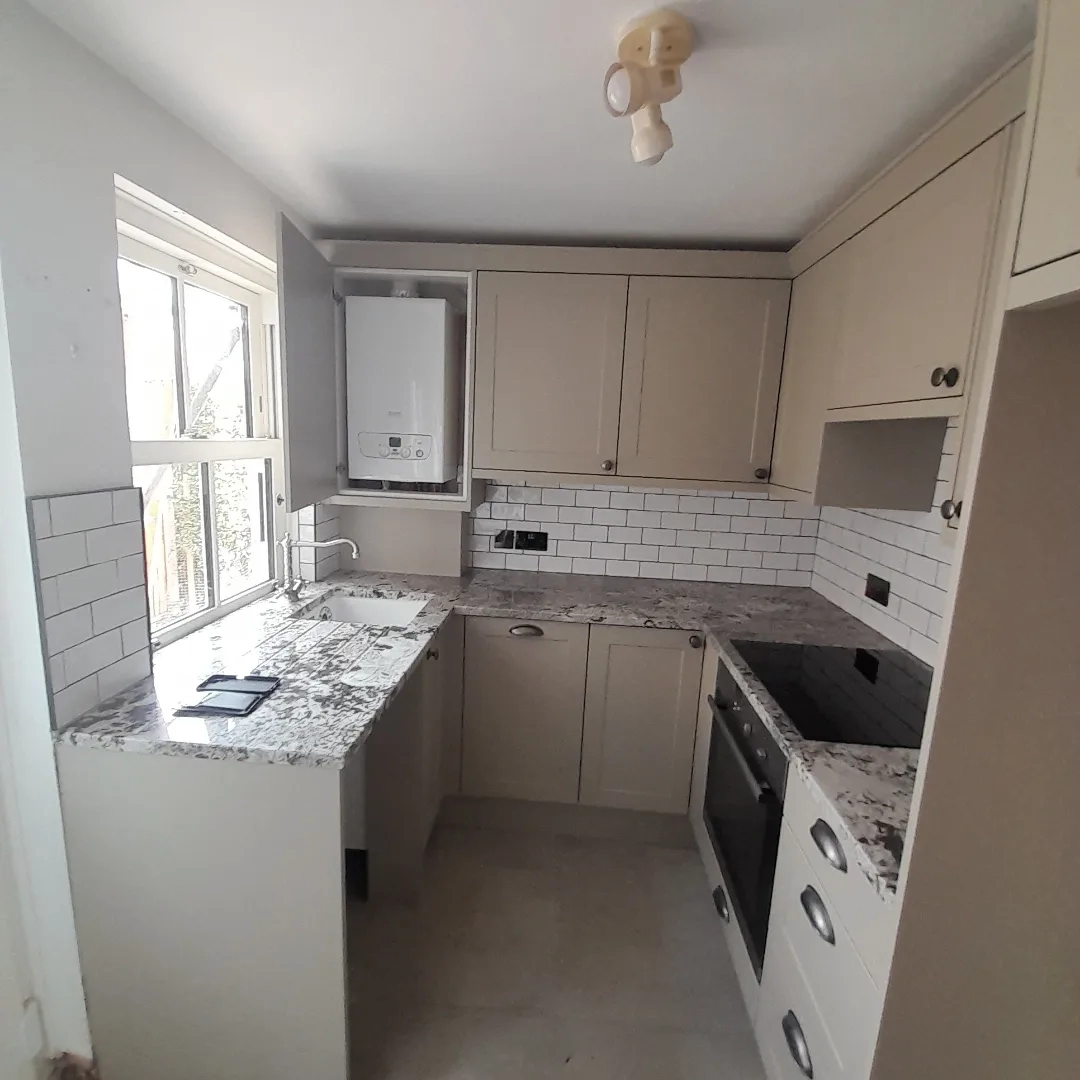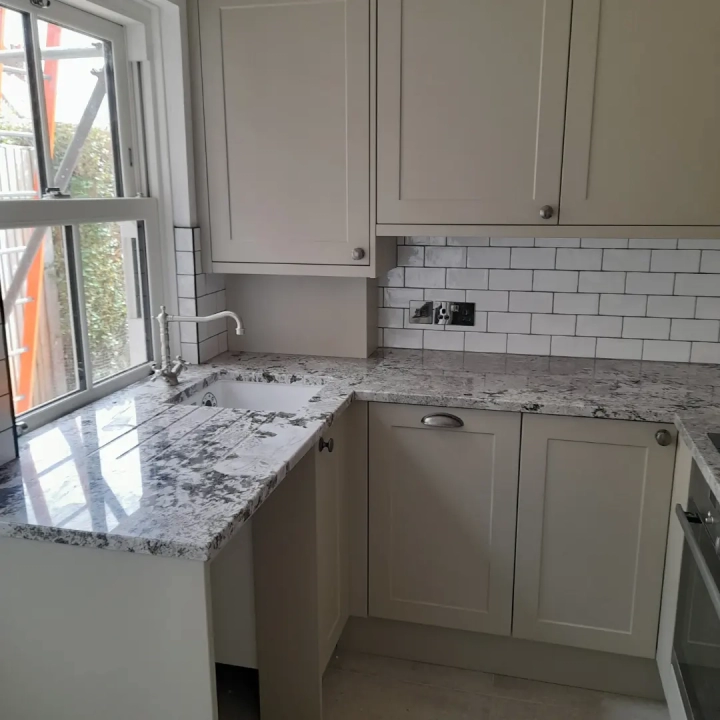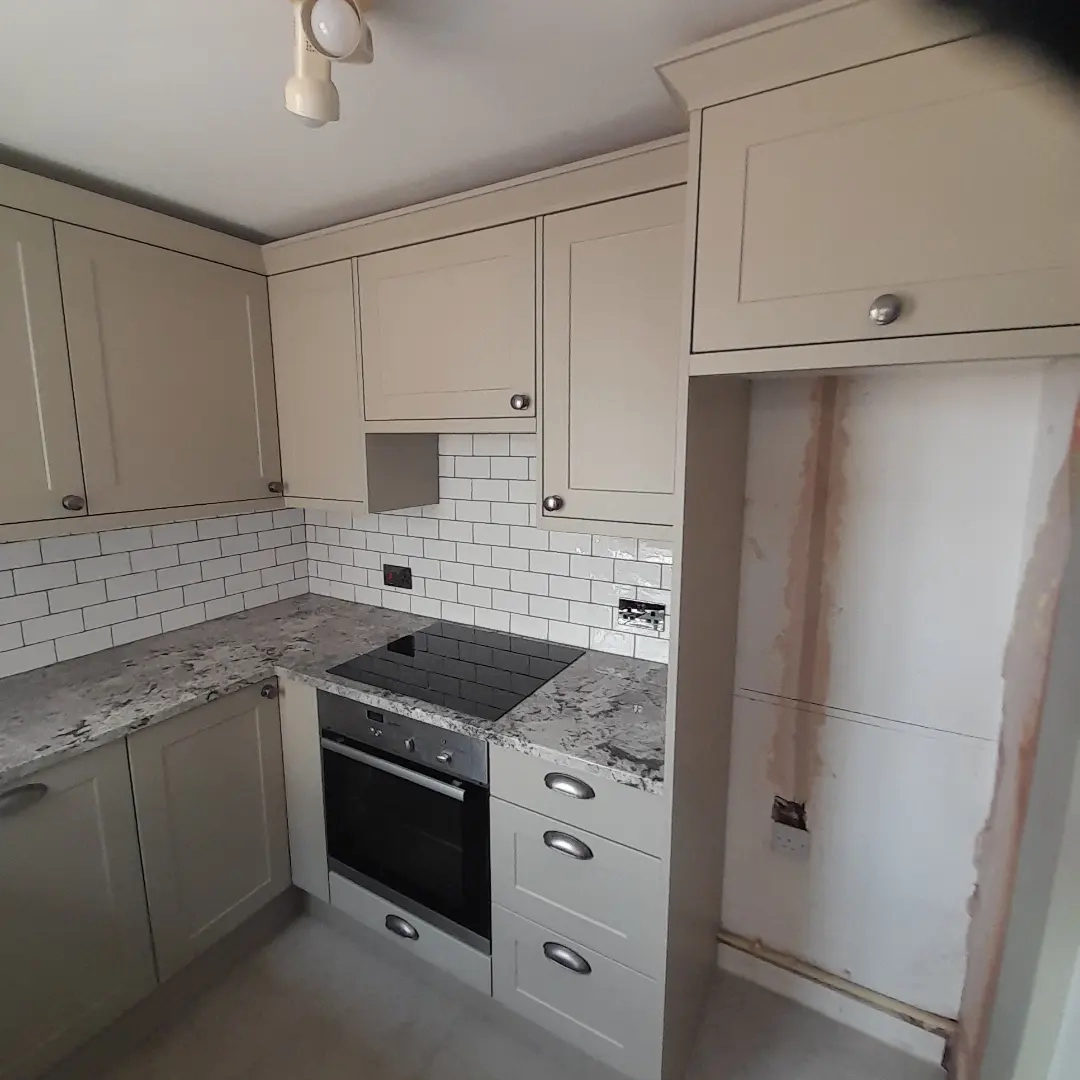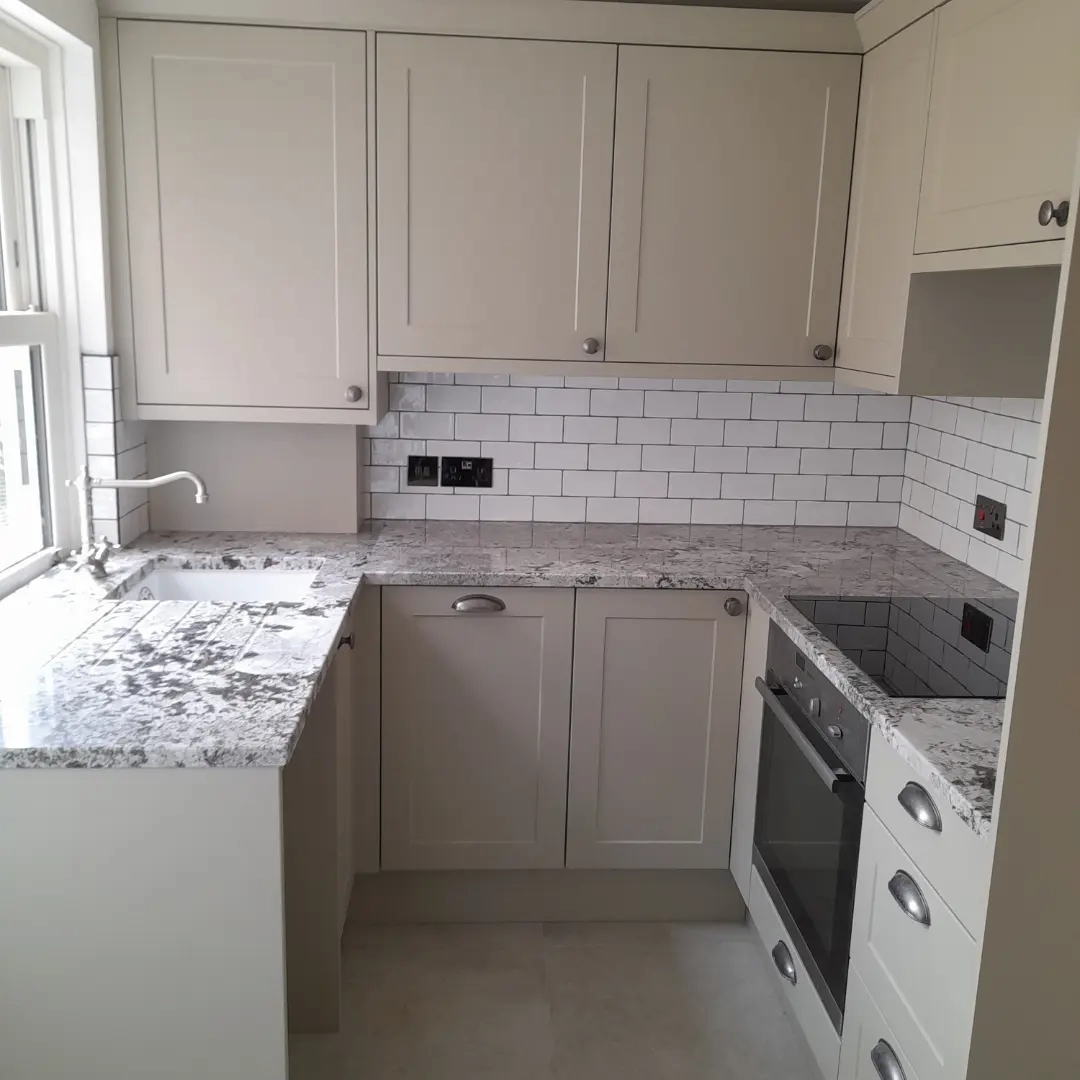 Handmade To Fit The Space
Despite this kitchen's smaller size, we managed to incorporate many features and appliances, much to the delight of our client.
In fact, we were able to design a kitchen to their exact specification and allocated sufficient space for a washing machine, integrated fridge/freezer, dishwasher, oven, hob and extractor fan hood.
We even housed a large boiler!
Custom Made For You
This small, but mighty kitchen is a fine example that size is not everything. By opting for a handmade kitchen, you can be sure that no space will be left to waste.
At Hydes Furniture, we cater for all budgets and sizes and create functional kitchens that match your own unique tastes and styles. No two kitchens designed by us are ever the same, as we work hard to ensure the individual needs of our clients and their families can be met.
Get In touch
If you would like to set our highly skilled and experienced craftsmen to work, then please give the team a call today on 01508 481888 and arrange an appointment with our in-house kitchen designer.